Oh you guys it has been to long. If you follow me you might remember that I said my word for 2016 is Growth. Well I have been caught up in a vortex of just that...growing. And learning, always learning. Because that is still part of the growing part right?!
Yes I do have my nose to the grind, the business grind but it is all good. I have been growing my business and myself. I recently watched a movie called The Abundance Factor. Couple that with the movie The Secret that is on Netflix for free and I am filling my thoughts and my world with thoughts of abundance, gratitude and more. I am learning to re-set my thinking and programmed beliefs I grew up with. 2016 so far has been amazing for me in the things I have seen come about with little changes in attitude. I have a long way to go but I can now see the map of my journey. I turned 64 yesterday so it is never to late. :) And that is new thinking for me. I used to be all up in my head with gosh I'm getting old, it's to late for any major life changes. Not so! I repeat...It is NEVER to late!
My Etsy store is growing. My jewelry style is growing. I am working on a brand new stand alone website of which I hope to eventually move to in the next couple months. Lots of changes so I hope you stay tuned!
These white button earrings are very vintage inspired as I created them from actual vintage buttons.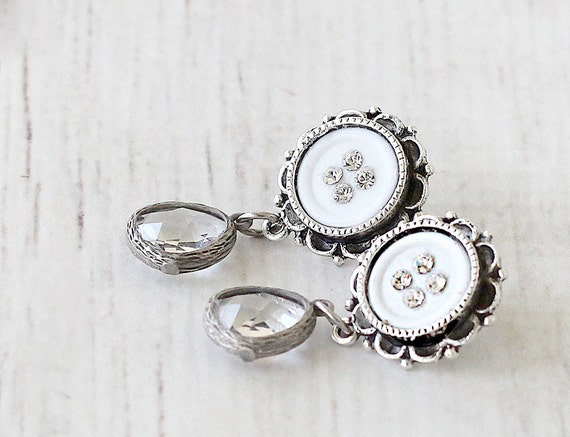 These silver dangle earrings were a joy to create and are so versatile! I wanted a pair of earrings that look great with jeans but also look great with that favorite special outfit.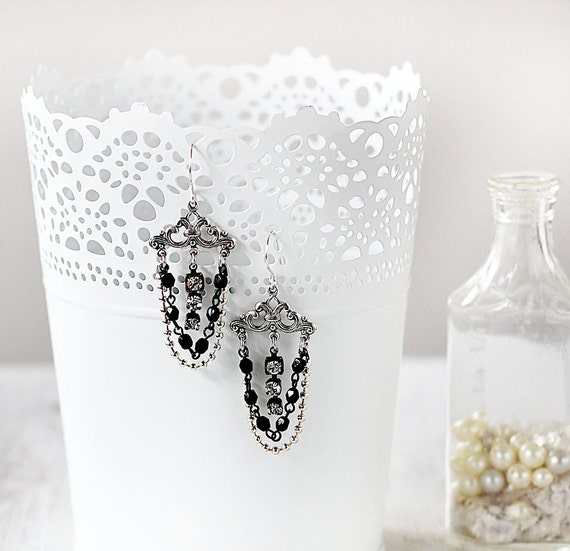 I've been crazy about druzy stones for quite some time. I also was looking to design a simple, almost minimalist type necklace. I thought this type of necklace would be also be something that might also appeal to gift purchasers. So this white druzy necklace is one of three I created.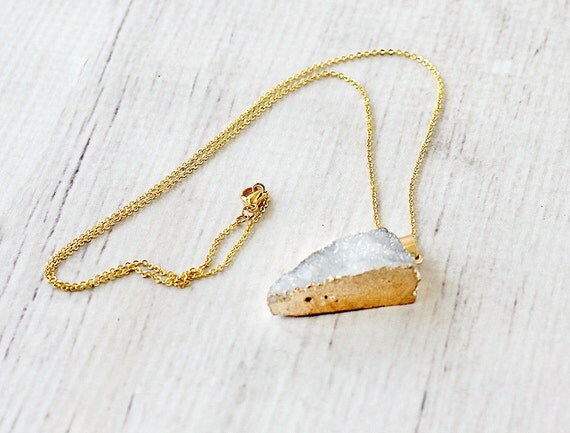 If you are an Etsy shopper and have not been in a while you are in for a surprise. Etsy changed our looks tremendously and I am still trying to get used to the changes. Another reason I want to get my own site built, so that I am the only one in charge of changes. :)
Please visit Shabby Cottage Adorned today and perhaps you'll find something you can't resist! ;)
Hugs and Love to all and I hope everyone has a marvelous weekend and Mother's Day celebration!!
Sweet Southern Smoochies ~ Gail xxoo